Welcome to my blog

I write on self-growth, productivity, psychology, society, and whatever I want to talk about.
The routine of a minimalist entrepreneur
Hey, I don't have any routine. Thanks for reading !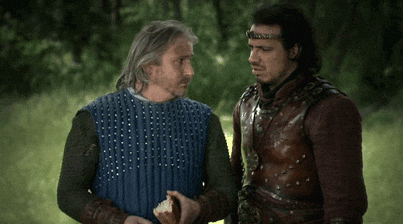 ---
Well, not so fast. Some elements come often.
Working
I work the majority of time remotely. Whether it's at my home or at friends'.
Sometimes I work in train stations. It's close to my travel points and I don't need to consume anything to get wifi.
Sometimes I work in places where I can grab a hot drink and wifi.
When I'm not remote, I join my team at our office in Nantes, France. We are located at Novapuls where we can meet inspiring entrepreneurs. There's a good energy there and we are usually close to meetings with our local clients and prospects.
Exercising
Whenever I feel bored or exhausted by work, I generally use this moment to move my body. I do this mental & physical health break 4 to 5 times a week.
I multiply sport activities to never get bored:
swimming
running
street workout
My objectives are to be fit enough to attend SwimRuns, SpartanRaces and endurance events like Marathons.
After an intense training session which last usually around an hour, I enjoy eating a bit.
Then I feel energized again, and get back to work
Traveling
Travel belongs to the core of my life, even if right now it's not as much as I want. I usually travel at least every week.
See friends, business meeting, explore new places, etc.
Travel is a special moment for me. It's a time to relax, delay my problems and have space to think.
I guess it's my form of meditation.
And as you would expect as a minimalist: YES, I do pack very light
---
When I need to be creative, I try to move around and work in a café with wifi or my phone on hotspot.
To stay safe on public networks, I use a VPN for my laptop & phone.
This ensures every request is encrypted. I can even surf securely on HTTP-only websites (yes, there are still non-HTTPS websites in 2018, that's a huge security flaw…).
Basically this allows me to be safe while having super-sensitive internet usage like connecting to bank accounts or managing production databases.
I personally use HideMyAss which have a great product & UX. Their team is really reactive and ship new features regularly.
Networking
I try to meet or call a new interesting person every week only for networking purposes.
I'm not selling anything, just liking to meet inspiring people.
I use mainly Linkedin or Shapr for that.
Sometimes I attend local events (in Nantes: Mash up, La Cantine events, etc).
I like to surround myself with awesome people:
it feels good to be understood as an entrepreneur who don't fit in the mainstream life
it makes me grow as a person
maybe will I be able to help on awesome projects
and maybe I'll get help for my own awesome projects
Off-times
What about the moments when I'm not working, traveling, networking or exercising ?
Well, at first these are rare.
I'd say socialising is what my breaks are mainly made of:
a drink with friends
watch a movie with friends
long walks & talks
see my family
etc
I'm also reading a bit (self-growth & business topics like digital marketing). And I'm trying to read a lot.
I guess I'll have to work less to make room for more reading. But that make sense, since most of my readings help boost my activities
One of the most difficult decisions of my life have to abandon my old habbits like video gaming, guitar & drum playing, etc. I enjoyed them a lot, but I didn't get much value from them for the time I spent.
I'm much more happy now and accomplishing myself through the intense life behind my main activities
What about your routine ? I'd love to hear about other stories !